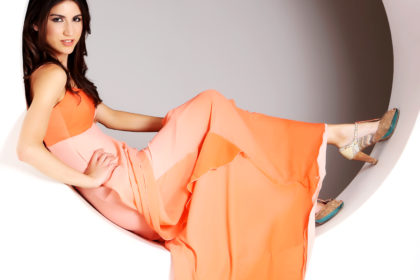 Susana Gómez Vázquez (Alcalá de Henares, 1995) se presenta como una pianista emergente en el panorama español e internacional. Comienza sus estudios de piano en el Conservatorio de su ciudad natal con el profesor Miguel Angel Martínez Guillén. Entre 2007 y 2013, estudia con la profesora Patsy Toh en la Royal Academy of Music de Londres y en la Purcell School donde también trabaja la composición y el canto. Continúa su formación con el profesor Hamish Milne, realizando un Grado Superior en la especialidad de piano en la Royal Academy of Music.
Desde su debut en el año 2006 en el Auditorio Nacional de Música de Madrid, ha interpretado recitales como solista o con agrupaciones de cámara en España, Reino Unido, Alemania, Suiza e Italia, en festivales de música y en prestigiosas salas de conciertos como Wigmore Hall, St Martin in The Fields, St James Piccadilly,  Duke's Hall, Purcell Room en Southbank Centre de Londres, Wolfson College de Oxford, Colston Hall, St George's Bristol, Corral de Comedias y Aula de Música de Alcalá de Henares, Sala Fazioli de Sacile, Ateneo de Madrid, Hochschule fur Musik und Theater de Hamburgo, Pré-Fête de la Musique en Cologny, Sendesaal de Bremen, entre otras.
Susana es una activa intérprete de música contemporánea. Ha tocado piezas de compositores actuales trabajando con ellos su interpretación. En esta misma línea, ha formado parte de numerosos ensembles de música contemporánea y ha intervenido en grabaciones para la radio BBC.
Entre sus numerosos galardones, destacan  los primeros premios obtenidos en el Concurso Permanente de Juventudes Musicales de España 2016,  en  las ediciones VII y X del Certamen Intercentros-Madrid, en el concurso internacional Ciutat de Carlet (incluyendo mejor interpretación de música española),  en las competiciones Freddy Morgan y Wigmore de la Purcell School , en los concurso Isaac Iris Dyer y Maud Hornsby Award de la Royal Academy of Music, así como el segundo premio de música de cámara Isaac and Pirani Piano Trio Prize de la RAM.
En el ámbito de la composición, ha recibido el primer premio de la competición del North London Festival of Music and Drama y el de composición de la Purcell School; también ha sido galardonada en el concurso "BBC Proms Inspire Young Composers 2011". Sus obras han sido estrenadas por agrupaciones profesionales.
PROGRAMA
I
Brett Dean (1961-)                             Equality
Franz Schubert (1797-1828)             Sonata en Mi bemol Mayor D568
                            1. Allegro moderato
                            2. Andante molto
                            3. Menuetto y Trio, Allegretto
                            4. Allegro moderato
II
Enrique Granados (1867-1916)       Allegro de ConcIerto
                                   Quejas o la Maja y el Ruiseñor
                                   El Pelele